About BAOSH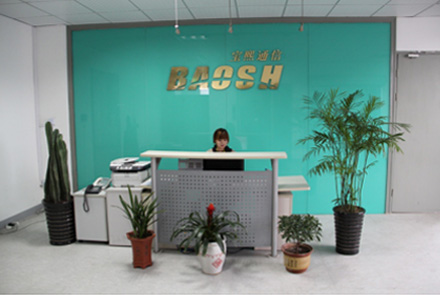 Registered in Shanghai Caohejing Hi-Tech Development Area, Shanghai BAOSH Communications Equipment Co., Ltd is specializing in both the manufacturing of optical communication equipments and the development of optical fiber application technology. With management principles of high level, high quality and high efficiency, BAOSH introduces foreign advanced technology, equipments and instruments. Now, BAOSH is certified as "Shanghai Sci-Tech Enterprise" by Shanghai Science and Technology Committee.
Shanghai BAOSH Communications Equipment Co., Ltd provides optical active equipments, optical passive components and optical active components. We have our own factory to do research, manufacture and test strictly following ITU and Telcordia standards. We also have cooperation with high education schools and national scientific research institute. At present we research on the next generation communication equipments and components, and continuously launch new optical active equipments and optical components to extensively meet the customers' various demands at home and abroad. By now, we have a products line include:
(1)Products applicable to Next Generation Intelligent Optical Network (ION):
Optical Fiber Connector (Patch cord, Pigtail, Adapter)
Optical Splitter (PLC,FBT)
Optical Converter
Optical Attenuator
Optical Transceiver Integrative Module
Emitter
Detector
Optical Fiber Intelligent Distribution System
(2) Products applicable to optical fiber transmission network:
Optical Transmitter
Optical Receiver
Optical Amplifier
Optical Switch
BAOSH constantly upgrades the products technology and the mass production capacity. We insist on "Strictness and Creativity, Loyalty and Faithfulness, keeping on Innovating, Customers' Satisfaction" as our quality guideline. International standardized management mode provides the strong guarantee to our high quality products. We have close and steady cooperation with many high education schools, such as Shanghai Jiaotong University,Shanghai University of Technology,East China Normal University, and Changchun University of Science and Technology (its original name is Changchun Institute of Optics and Fine Mechanics), which greatly advances our technical innovation capacity。
With technological innovation as our developing principles, BAOSH keeps on improving product quality, perfecting quality system and sincere service. Our object is trying our best to make all of our customers satisfy. We sincerely hope that we will develop and improve together with our partners!